We ask for a donation of $30
which goes to the artist
and towards catering.
A house concert is an intimate way to experience great music and to have an opportunity to interact with the artist.

We only host artists who we are big fans of who we know will "rock the folk!".

We do a catered dinner prior to the concert to give friends old and new a chance to hang out and relax.

We ask for a suggested donation which goes to the artist and to help cover costs.
We are located in the Highland Park/Eagle Rock neighborhood of Los Angeles.
Our house concerts are a non-smoking and fragrance free events.
Please note: "Seth and Tony's House Concerts" is simply the name we choose to describe our private parties, in our private home.
These parties are NOT a business nor are they a business related activity. They are strictly a hobby for us, and are simply gatherings of our friends and guests to enjoy live acoustic music, fellowship, food (a catered dinner) and fun.
Pre show dinner starting at 6:00
Concerts starts between
7:45 and 8:00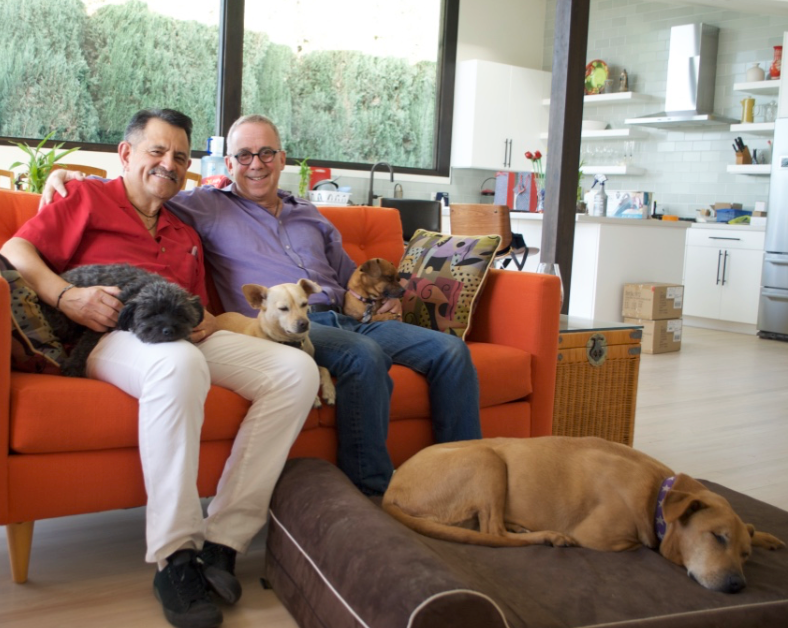 Our house concerts are
non smoking
and
fragrance free events.
RANDI DRISCOLL
www.randidriscoll.com
Randi Driscoll is an award winning singer/songwriter and actress. Randi's original music is a blend of piano driven singer/songwriter music with elements of pop, country and jazz. Her music has been featured in film, television, and a commercial directed by Spike Lee, in which Randi also appeared. Her performance credits include appearances at Lincoln Center, Place des Arts (Montreal), The Japan Center for the Arts, The Ford Theatre and numerous universities, performance halls, nightclubs and cabarets.
Randi has shared the stage with a wide range of artists, including Pat Benatar, Dar Williams, Bruce Hornsby, Bonnie Raitt, Anthony Rapp (Rent), Max Von Essen (An American in Paris), Jason Mraz, and Dave Koz.
Randi's original song "What Matters" has been featured in several stage productions, films and documentaries, and proceeds from the song support the Matthew Shepard Foundation, an anti-hate charity. The choral version of Randi's song has been performed by over fifty choirs internationally, and has been featured at New York's Carnegie Hall and the Disney Hall in California. A film about the making of Randi's song "What Matters" has earned several awards and the song itself was named one of the top Pride Anthems, by the Advocate Magazine. Most recently Randi's original song "No Song" won best Adult Contemporary in the Song of the Year contest.
Randi Driscoll
Saturday,
January 18, 2020!!!!!
Pre show dinner starting at 6:00
Concerts starts between
7:45 and 8:00